Published in The Urban Developer on 19 June 2015.
An innovative "cradle to grave" approach in quality management is set to fire up the entire building industry into a rethink.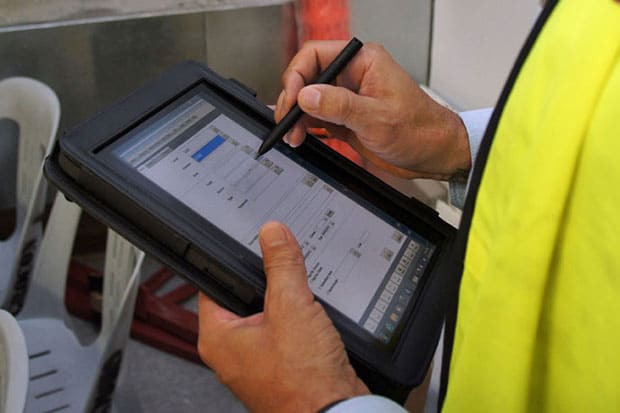 While quality management systems, such as WicketWork's ACCEDE, have traditionally been used in the defecting and handover phases of a project, technology now enables such a product to benefit all phases of the project lifecycle. It just needs the industry to step back a little and rethink the potential of these systems.
Much like the early adoption of Design and Construct contracts which has proven a successful model in recent years, early adoption of a quality management system would prove beneficial not only to builders and owners, but further down the track to include property funds/owners and property managers. This approach could potentially see quality management systems such as ACCEDE enjoy a lifelong association with a development and smooth out its journey.
"ACCEDE has enormous scope to track issues in all phases of the lifecycle and needs to be considered more than just a tool managing construction defects. It can be used from project inception through design, construction, operation and beyond. For instance, whether it be an issue during the design phase, a blocked floor waste during construction, a tenant reporting a maintenance problem, or a property management inspection, ACCEDE efficiently tracks any item or issue that needs follow-up and closure," said Brian McKillop, WicketWorks Development and Support Director. "It really is a cradle to grave proposition."
ACCEDE is a tablet-based on-site quality management system that enables the quick capture of inspection-related data in the field. Functionality includes the mark up and annotation of photos taken in the field using the tablet or iPad's integrated camera. Data is easily uploaded from the field to the cloud-based back end to generate project punch lists/snag lists.
ACCEDE offers flexible project structure configuration and item categorisation to suit a wide variety of projects. Lists of new, updated and overdue items are automatically emailed to responsible parties according to a schedule determined by the project, removing the need for error-prone manual dissemination of notifications. Distribution of management reports and analytical charts may also be automated. ACCEDE facilitates a closed feedback loop regarding item status via responsible parties marking items as rectified prompting the originator to reinspect and close if appropriate.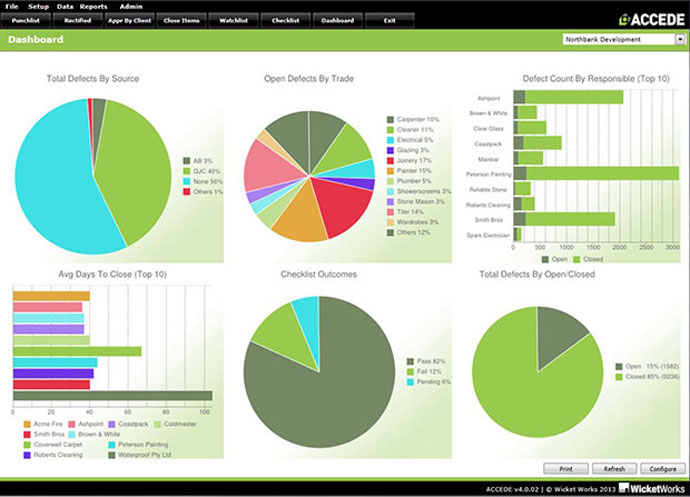 Integrated quality assurance (check listing) and defect rectification has massive potential to streamline the various commissioning and certification processes throughout construction and the practical completion and handover phase. However, ACCEDE's capability extends further than practical completion. Property funds/owners managing a portfolio of numerous commercial properties would benefit from simple but widespread reporting functionality as would property managers involved in the day-to-day management and maintenance of buildings.
On board with this idea is Kevin Granger, Project Manager at Gallagher Jeffs Consulting, an independent construction project management and property advisory practice, who agrees the industry needs to revisit the potential of quality management systems.
"Thinking of a project as a whole and not as individually-managed fragments; from new build to the property manager's role and beyond, is an exciting concept. A quality management system that allows such broad scope is a valuable tool which benefits the entire gamut of property stakeholders," Mr Granger believes. "Using the same quality assurance system throughout the entire life of a building, from footings to later managing new tenant builds and even base-building refurbishments years down the track, is remarkable and realistic."
"Collaboration and early adoption of different skillsets isn't a new concept in the building industry. Look at the marked increase in popularity of Design and Construct contracts which has proven a successful model in recent years. The benefit of construction expertise earlier on in the design process leads to better built and more cost effective buildings. Unfortunately, the back end project delivery isn't as progressive as the front end and hasn't enjoyed the same benefits as yet. The bane of every builder, project manager, developer and ultimately prospective tenant and owners is a delayed settlement process due to protracted defect rectification," Mr Granger said.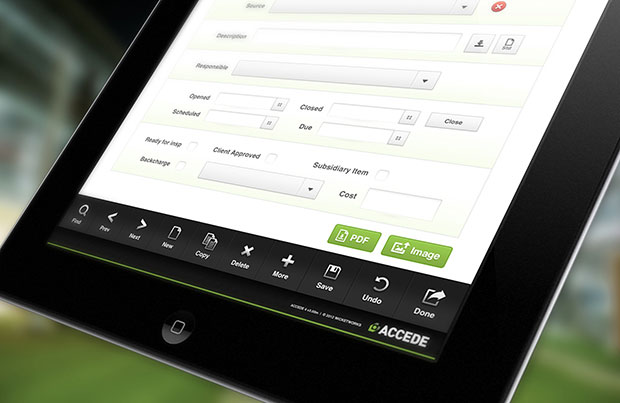 However, ACCEDE aims to change this and is inherently a collaborative system providing a platform for builders, subcontractors, project managers and developer/owners alike to interface and effectively manage their individual project drivers, using the same information. ACCEDE's detailed data collection (both written and photographic) and live reporting functions are key to developing and maintaining solid commercial relationships.
Using the same system with its invaluable vast array of data that has been captured from a building's inception, through construction and to completion and then pushing through even further into the operational phase of the building, is an efficient and cost-effective tool. ACCEDE can realise this quality control and reduce time and cost pressures across the board.