The hub for managing defects: Reports, dashboards and more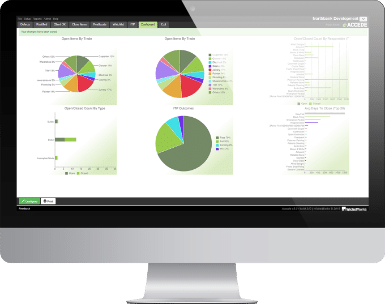 A web-based system to manage defects inspected and recorded by multiple parties. Manage tasks and provide building defect reports and analysis for all stakeholders, for a single project or across projects.
Instant building defect reports
The Control Centre is where you can report and analyse on defects as they come in from the field. Ask instant questions, like: 'Where are the most defects occurring?', 'Which subcontractors have the highest defect rates?' and 'How long are defects taking to close?'.
Assign and follow up tasks
Get subcontractors on the job of rectifying defects by assigning them tasks and automating reports and reminders. Use tasks and reports to run subcontractor meetings efficiently. Tightening your communication and tools for subcontractors makes your project a more professional and enjoyable experience for all.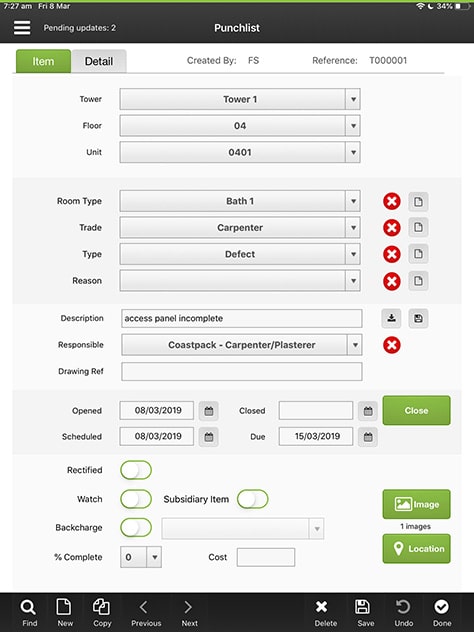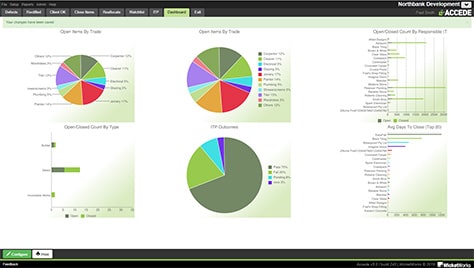 Create instant snapshots with dashboards
A dashboard tells an instant story. Use dashboards in meetings with managers and other execs to illustrate your defect management story – with the ability to drill into data where needed.
Keep track of issues with watchlists
Create a watchlist to monitor an individual item. This helps you keep tight control of items that need particular scrutiny.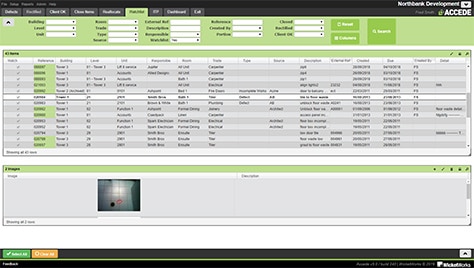 <!–– main div end follows ––>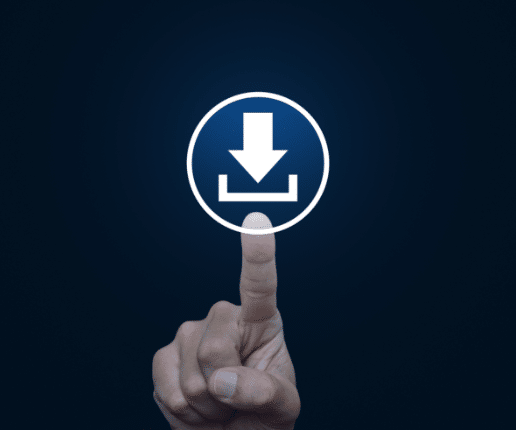 Downloads
Want more detailed technical information on ACCEDE?
Download our technical information sheets.
Take a free trial today!
Try ACCEDE for free on your next project – no obligations, full functionality, use it for up to 90 days.