Everything you need to manage building defects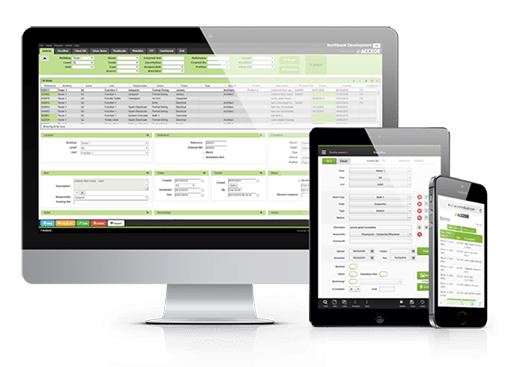 Take full control of construction defect management to save time, cut costs and improve quality. ACCEDE provides everything you need to record and manage defects across multiple stakeholders and projects.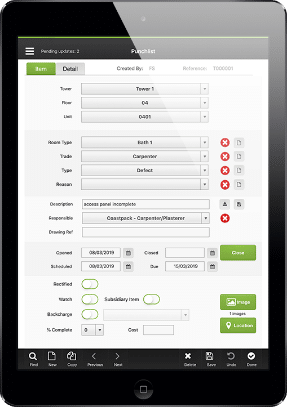 Tablet data capture
Use a tablet app for one-time data entry and get timely notification of urgent issues. Reduce paperwork and administration and see the real status of your project without relying on contractors or consultants.
A Control Centre to manage the process
Produce punch lists, assign tasks, create watchlists and review dashboards and reports. Use the web-based Control Centre to manage defects for a single project, or compare performance across multiple projects.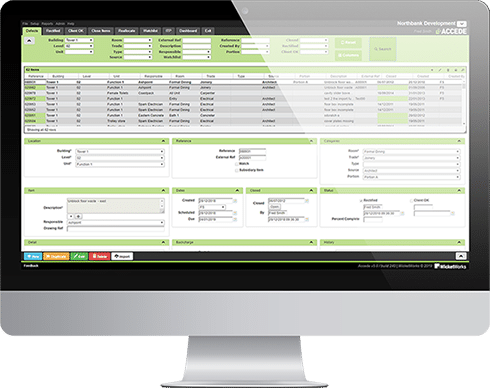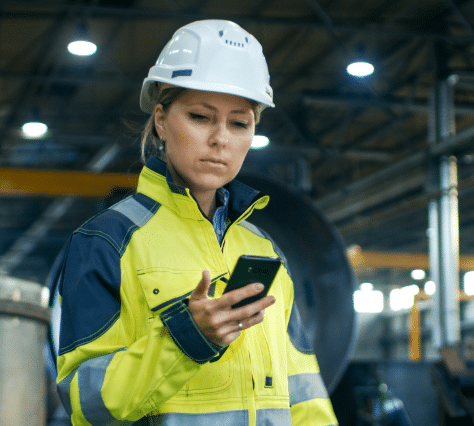 Mobile updates for subcontractors
Make simple data updates from any smartphone – no app required. Subcontractors can update rectified items, and other users can change status flags, such as Architect Approved or Client Ok.
Flexibility to work the way you do
Easy to customise and use
Even non-savvy users will pick up ACCEDE quickly and easily. Customers moving from a manual data capture process typically find that the defect logging process is reduced by half. Customise everything you need for defect management, including terms, reports, processes and approvals.
Collaborate with all stakeholders
Our licensing structure promotes the use of ACCEDE by all project stakeholders, which is the best way to improve project quality. Reports and dashboards are the ideal tool to use in project meetings to keep track of defects, while tasks and reminders keep defects top of mind for subcontractors.
Configure to suit your project structure
ACCEDE is easily configured to your project structures and workflows. Define defect categories for reporting, update project hierarchies to match your work breakdown structure, identify your pre-closure approval process, and import data structures from a spreadsheet to speed up configuration.
Financially flexible
To reduce costs and provide maximum flexibility, ACCEDE is delivered as a Software as a Service (SaaS) model on a per project or enterprise basis. Avoid capital outlays and use the software without annoying restrictions, including unlimited users, unlimited defect items per project and unlimited inactive projects.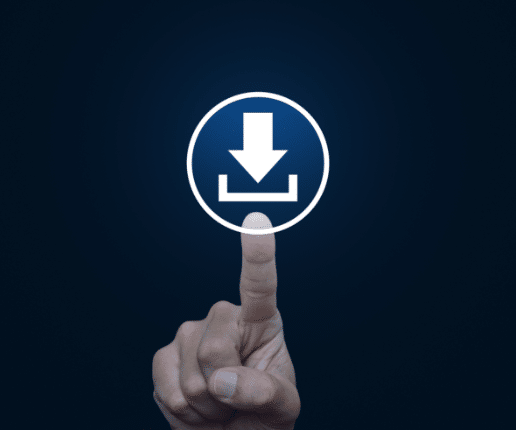 Downloads
Want more detailed technical information on ACCEDE?
Download our technical information sheets.
Take a free trial today!

Try ACCEDE for free on your next project – no obligations, full functionality, use it for up to 90 days.
Watch a demo
Watch a webinar by ACCEDE's founder and see the software in action.
Try ACCEDE for free
Use ACCEDE on your next project. No software costs, credit card or contracts.