Best-Practice Defect Management Webinar
Gain premium access to a 1 hour presentation by ACCEDE's Brian McKillop on best practice in tracking, monitoring and measuring defects.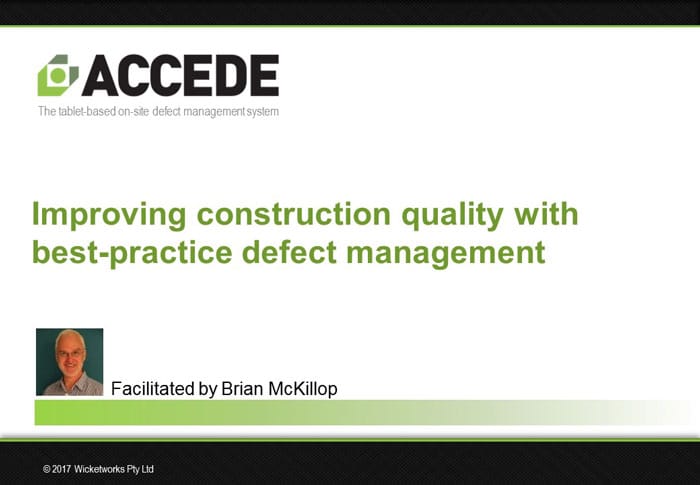 Here's what you'll learn
The financial impact of defect rectification on your business
How to measure defect management: KPIs and reports you should be tracking
Manual defect capture vs automation
Key components of an automation solution using tablets for field capture
Demonstration of the ACCEDE system
How to run a successful automation project: Rollout tips
FAQs including hardware, software and pricing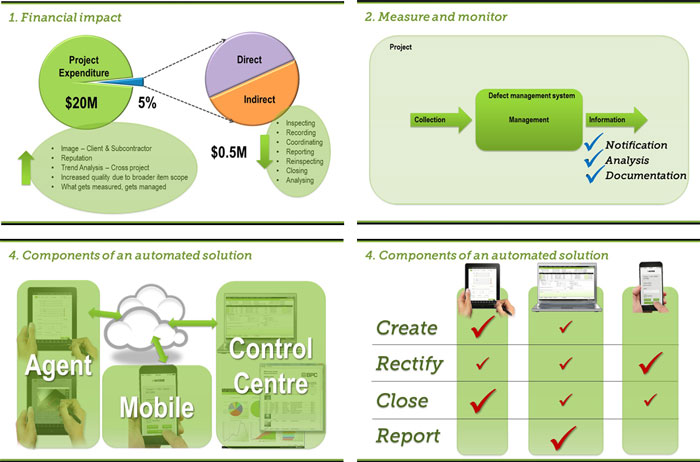 Watch the webinar
Sign up and gain instant access to watch the webinar.  We're confident you will find the content of this best-practice defect management webinar useful. Plus you will be automatically notified of future webinars and special offers available only to our subscribers.
Want to know more
If you would like to find out more about the ACCEDE Defect Management System and how it can help your business save time and money or have have any questions please request a call back.
We also provide a free, no obligation demo to allow you to experience ACCEDE on your next project. Click below to find out more.