This ACCEDE Defect Management System enhancement follows a suggestion from one of our users. The modification enables updating the Rectified flag (and any other status flags you have on your project) directly from the Close Items screen on the iPad or iPhone.
If you're not happy with rectification during your close-out inspection, just un-tick the Rectified (or whatever your project's flag is named) checkbox. Remember you can add more text – like a description as to why you are unhappy with rectification – by tapping the description in the grid.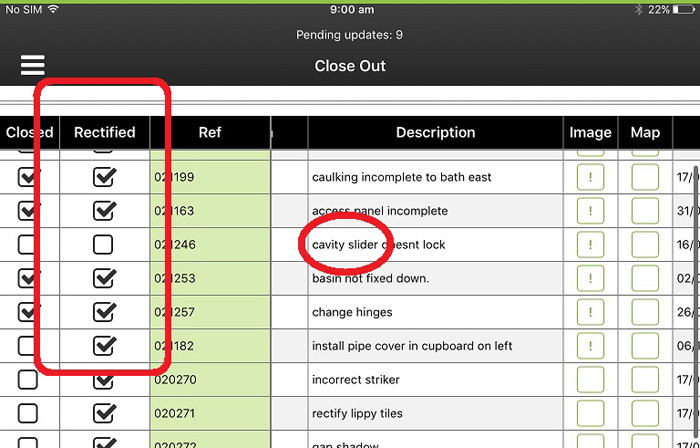 The newly un-rectified defect will be included in the next update notification sent to subcontractors.
This enhancement will allow quick and easy update of the rectified status during close-out.
Update your iPad/iPhone app to version 3.8 to gain access to this new feature.