Managing defects for a new campus-style complex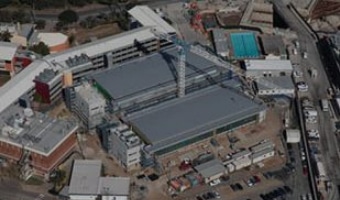 "I estimate that using the ACCEDE system saved us significant time and costs on the contract and made the overall management much easier for us and the main contractor."
The Challenge
This project involved the redevelopment of the Emergency Services Complex at Kedron, Brisbane as a result of implications caused from the development of the Airport Link Tunnel project. The Tunnel project resulted in a loss of 5,000m² of space for the Department and an exhaustive space study to determine the consolidation of functions, utilisation of space and planning for future growth was undertaken.
A campus environment for staff
The project entailed the construction of two buildings totalling 6,200m² of space to house the Queensland Ambulance Service and Queensland Fire & Rescue Services combined Communication Centre coupled with an enhanced Disaster Management centre. The buildings were nestled in amongst the existing buildings and were designed to create a campus style environment for staff. This was complemented by the extensive landscaping that was undertaken to provide informal outdoor areas for meetings and collaboration zones for staff.
An award-winning development
Goves Project Management was engaged as consultants to provide project management, change management and relocation management services to the development. The $75m project was delivered successfully within time and financial budgets and subsequently won the Queensland State Architectural Award in the Public Infrastructure category. The overall result was a delivery of a state-of-the-art facility incorporating best practice technology for emergency/disaster management services and providing an integrated and aesthetically pleasing and de-stressing environment for workers.
Better control over defects
Using the ACCEDE defects management system provided a host of benefits right from the outset of the project:
Precise and targeted control of defects from very early stage (during bulk and detailed excavation)
Considerable time-saving in recording and closing out of defects eliminating the need to initially record defects on paper and then re-enter on a spreadsheet
Overall reduction in costs as this part of a project is normally time-consuming and, therefore, expensive
Better control and direction over the builder with regards to the recording, ongoing follow-up and close out of defects
Much-improved effectiveness in identifying and managing sub-contractor defect responsibilities
Ease of use and portability of the system was extremely useful on a large and complex site
Improved cooperation with the builder as they were happy to use the system finding it beneficial in helping them to close out defects with subcontractors