Selecting construction software can be overwhelming.  If you've started looking around for a defect management system for your construction projects, you'll know three things. 1. There are a lot of vendors out there 2. They all say their system is great and 3. It's hard to narrow down the choice.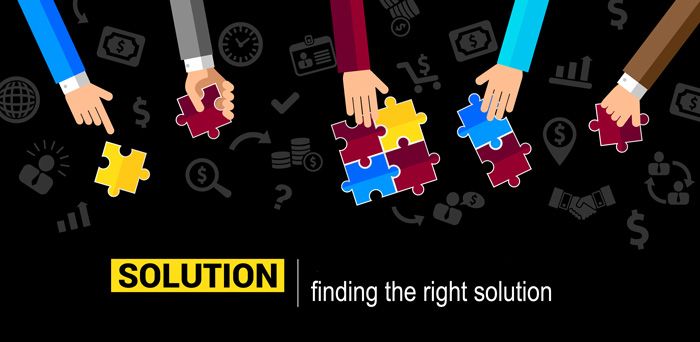 So, if you are new to selecting construction software, here are some questions and criteria to help with your selection and ensure you make the best choice for your company.
1.    Point solution or full suite
Upfront, the key question you need to ask is: what do you want the software to do? Do you want a company-wide solution to run the business and you're willing to make a large investment of time and money? Or do you want a point solution just to fix one problem: defect management (and fix it quickly). That will quickly allow you to sort out which vendors to consider.
ACCEDE's view: We provide a point solution. We do one thing – defect management – and we do it quickly, easily and affordably.
2.    Easy to use
If a solution isn't easy to use, you're going to be in a world of pain when it comes to training and implementation. Make sure you try any solution yourself – any reputable vendor will allow a trial period – get frontline staff to review and provide feedback.
ACCEDE's view: We'll leave it to the words of our customers: "[ACCEDE] allows you to capture issues in the field easily and also manage them easily". Oh, and we have a free trial available.
3.    Technology triggers
Three questions you need to ask here. One is how involved does your IT department need to be? In some organisations this can be a major factor in getting a project off the ground easily. If a solution needs IT resources, it becomes a much larger, more complex and more expensive prospect. Second, can you use pervasive hardware? Our customers have told us time and time again that iPads work best for defect field capture. In the words of one: "I'd say the first thing you need to do is get the right equipment – the latest iPads." And third, can you capture data offline? In the construction industry, there's no guarantee of an internet connection onsite.
ACCEDE's view: ACCEDE can be rolled out with no or minimal involvement from your IT department. The solution works on tablets, including iPads and data entry can be done offline and synced later.

4.    Ready for reporting
Once you start capturing defect data in the field, you're going to start asking questions. "How long are defects taking to close?" "Where are the most defects occurring?". Make sure you're ready in advance for data interrogation by ensuring your solution provides solid reporting and dashboards that you can customise.
ACCEDE's view: It's best summed up by one of our customers: "The reporting is very very good, and it has different levels. The dashboard is a great tool for project team meetings."
5.    Responsiveness
This is something you'll only be able to understand by doing reference checks (which are a must) – how responsive is the vendor – to problems, to suggestions, to customisations? If you're going with a multi-national vendor, you might get the support responsiveness, but it's unlikely that your suggestions on changes to the software will go anywhere fast. This is where a smaller, local vendor can make a great partner.
ACCEDE's view: We'll leave it again to a customer: "ACCEDE makes change quickly and is very easy to work with and accommodating."
There you have it. We hope this helps make the choice a little easier.