On 2 July, I attended the inaugural Chartered Quality Institute (CQI) Construction Special Interest Group (ConSIG) conference entitled "What Happened to Construction Quality?".  It seemed appropriate that I should hear the latest industry views on construction quality given this is one of the major aims of our ACCEDE quality assurance system.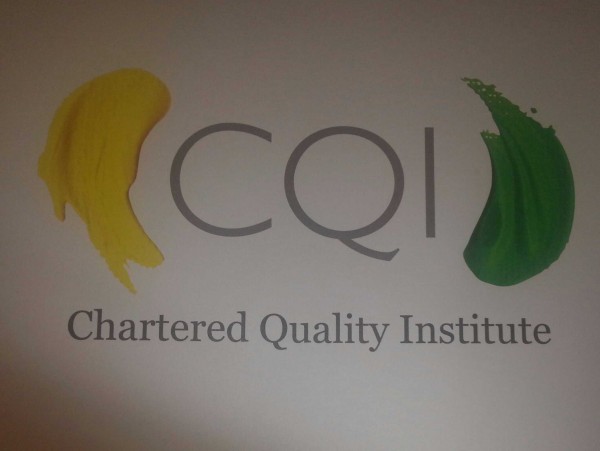 What a great conference! We had great industry representation and lots of interesting presentations, especially those from Crossrail's Jon Elliot and Professor Jon Oakland.
Even though evidence is easily found throughout London, I hadn't fully appreciated the scale of Crossrail (Europe's largest construction project) and was pleased to learn of their objective of leaving a legacy for the industry, starting with a quality training programme developed in conjunction with, and delivered by, the CQI to meet the need for quality managers in the UK market.
For me the highlight was Professor Jon Oakland's masterclass on change management. He emphasised quality, challenging and encouraging attendees to lift the profile of quality in their organisations.  Anyone in the industry with responsibility for quality should check out Jon's presentation slides which contain many interesting facts and case studies, in addition to some excellent models for change management.
Can we create a trusting, collaborative, and right-first-time quality culture?
After a few sandwiches and a coffee for lunch, the conference concluded with an open forum discussion that highlighted many of the challenges the UK construction industry faces. Historical and long-standing rivalries have created, at times, an adversarial relationship between key project stakeholders, and a silo mentality.  While encouraged by the willingness with which the parties seem to want to fix what doesn't work, there is much work still to be done before the holy grail of a trusting, collaborative, and right-first-time quality culture is achieved throughout the industry.
There is an opportunity for innovative industry players to move fast and reap the significant benefits that do exist (see Jon Oakland's case study on Sutton's Eden Medical Centre).
At the end of the conference (and wearing my accountant's hat), I volunteered for a ConSIG focus group planning to develop a simple quality costing model for the industry. This aims to clearly demonstrate to company executives why quality deserves a higher profile in their organisations.
For further information on the conference, the CQI and ConSIG, click here.